Financial Institutions
Increase the efficiency, confidence, and accuracy of your essential decisions.
Confidently seize opportunities and mitigate risk with granular data that provides you with the unparalleled insights you need to evaluate loan decisions.
Powering insights for top, data-driven financial institutions.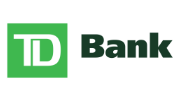 Access the Industry's Leading Financial and Market Data Resource for Financial Institutions
Since 2000, Bizminer data has helped financial institutions efficiently screen and approve loans, benchmark and value companies, prospect, and stay in compliance. Here are some of the tools available to financial institutions:
Financial Reports

Market Reports

Valuation Reports

Company Reports

Industry Financial Profile
Industry Market Profiles

Company Profiles

Market Profiles

Franchise Profiles

Prospecting Lists
Use Bizminer to improve the speed and accuracy of your financial institution's essential decisions. Learn how from an expert.
Granular Data, Confident Decisions
Leverage our granular data to make informed decisions about loan originations, and investment decisions, benchmark financial performance, perform valuations or fair value analyses, prospect for new clients, and meet regulatory requirements. With Bizminer data, you can improve your lending operations , risk management policies, and overall decision-making processes to have confidence in your lending, insurance and investment   practices, retaining and acquiring new customers.
Designed to Power Financial Institutions
Internal Valuation
Confidently seize opportunities and mitigate risk with reliable data from valuations based on 30k+ business transactions.
Benchmarking
Benchmark your performance against peer groups in crucial financial ratio categories using a customizable benchmarking tool.
Investment Decisioning
Improve your investments with data that empowers rapid, accurate, and effective decisions, driving long-term success.
Risk Assessment & Pricing
Understand risk factors by looking at industry and market data and assess the stability of a target market.
See how Bizminer brings together the data and insights you need to make better decisions.